Learning at Laine
Two of our designers ventured to Hickory, North Carolina in mid-September for an opportunity to learn more about one of our favorite furniture lines: CR Laine. It was a whirlwind 72 hours with tons of product training and fun getting to know other designers from around the country!
Here are a few highlights:
The first night, everyone met for dinner at an old hosiery mill turned restaurant. The locale, food and company were wonderful!
The factory tour started where so many of our design projects begin: with the samples. Fun to see the organized stacks of all their gorgeous colored leather.
Some of the furniture patterns used for cutting the fabrics.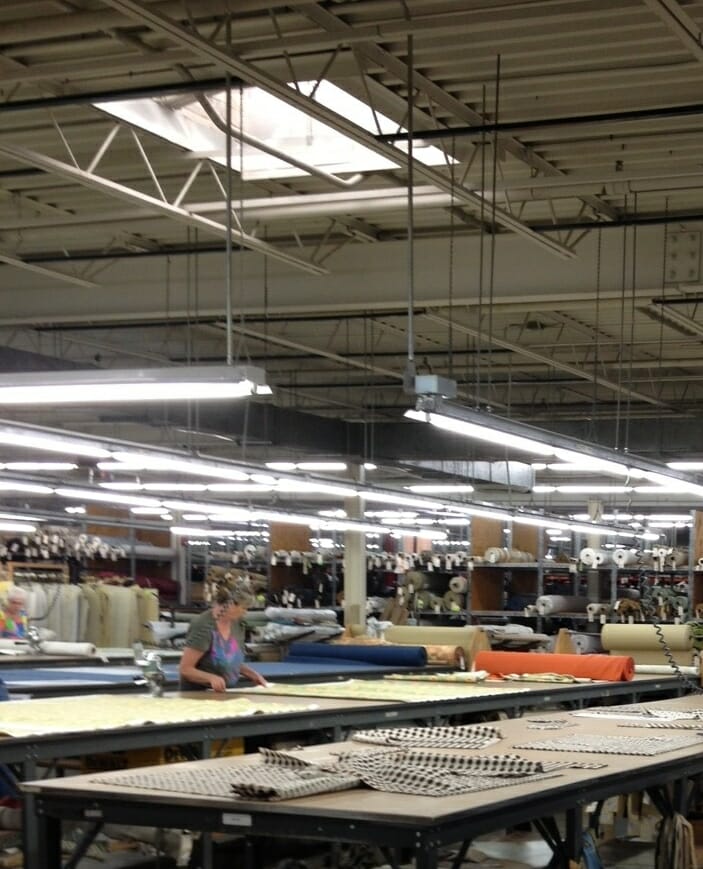 Where the fabric cutters work their magic. Figuring out pattern repeats and alignment is a very tough job, and some of these people have been using their fine skills at CR Laine for decades.
The sewing room was abuzz with at least a dozen machines, and seamstresses at different stages in the fabrication process. Here, welting is being added to a panel.
So much goes into making this furniture "find." Each aspect is crafted for comfort and longevity.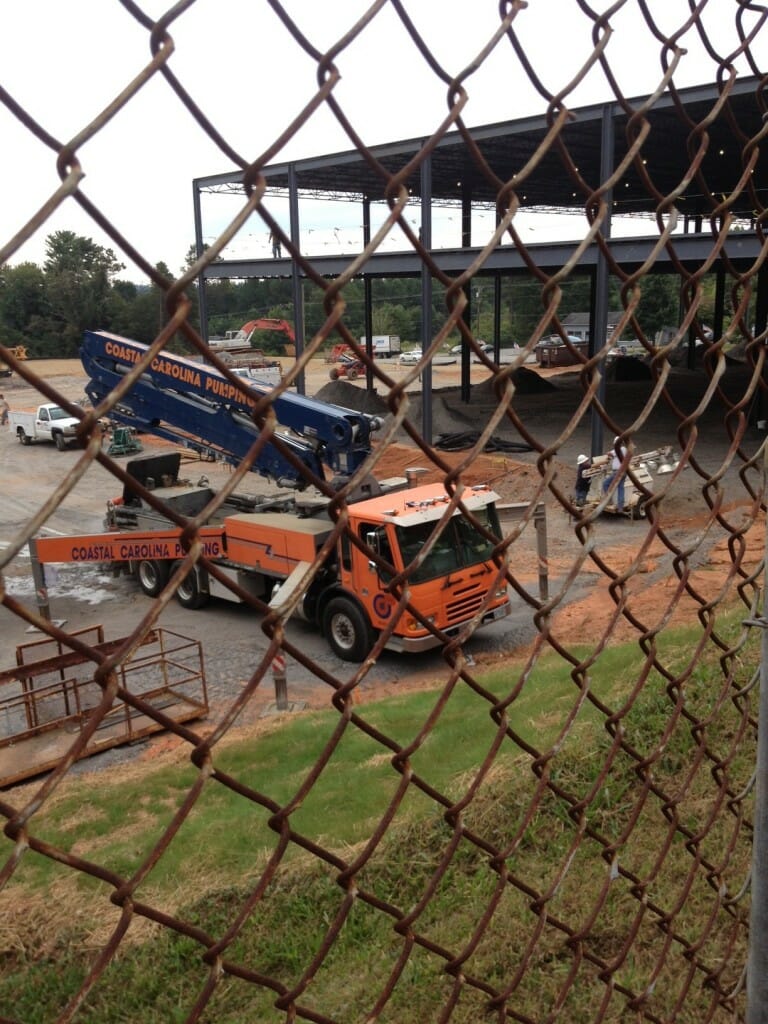 CR Laine has grown tremendously over the years. So much so that they are in construction for a grand expansion to the factory.
After the tour of CR Laine, next was a tour of Valdese Weavers – where many of the fabrics we know and love are designed and manufactured!
Tons of inspiration was to be found at the Valdese offices!
One of the incredible sophisticated looms making some gorgeous fabric.
Skeins of freshly dyed yard. Any color imaginable!
Organizing yards before they are turned into fabric.
Sometimes it takes an entire DAY just to gather the yarns for a single piece of fabric. It's clear to see why, as this is just one of the multiple rows of the color categorized materials!
To wrap up the fun learning experience, the fabulous Holly Blalock delivered inspiration about her creative process and. . . a sneak peek of what's to come at High Point Market! Eee!
And finally, it was time to say goodbye! Here's a shot of the designers that came from all over the country to learn more about this fine brand. Thank you CR Laine! Can't wait to see you at Market!